[siteorigin_widget class="SiteOrigin_Widget_Image_Widget"][/siteorigin_widget]
What is ITV7 Pick 7?
ITV7 is completely free play betting offer in partnership with Sky Bet. This is similar to Sky bets super 6 game for Premier League Football matches. The competition runs daily and requires players to select seven winning horses from the chosen race cars.
How much can you win playing this free competition?
For a free competition there are some seriously good prizes to be won at the ITV pick 7 competition. Although it is the jackpot that players are going to want to get their hands on. The competition runs daily, and prizes range from £1000 all the way up to an impressive £50,000.
For major events spread out through the year, ITV pick 7 competition has a jackpot prize. This is a prize of Fifty Thousand per day which, if not won, is rolled over to the next day. This means that for a large weekly event such as The Grand National or Cheltenham you could be in with a chance of winning £200 – 250K on the last day of the competition. That's a life-changing sum of money for a game which is free to play.
How do I play ITV7?
ITV7 is free to play, so you must be intrigued about how you can get involved. Fortunately, this is pretty easy since you only need to be 18 or older and live in the UK, Isle of Man or Channel Islands. The competition can be entered from the comfort of your own home on a laptop, or on a mobile or tablet device while watching the races with friends at the pub or a racetrack.
Players need to obtain a Sky Sports account which can be found SkyBet.com. Naturally, you should look for any amazing sign up deals that Sky might be offering prior to signing up with them. When an account is created, you can play ITV's pick 7 by logging into the ITV lucky 7 in the following link: https://itv7.itv.com/.
When you are ready to start selecting you horses, select the 'Enter Now' button to be taken through to where you can make your selections. Choose any of the horses available in each section which are clearly displayed for you. Picking 7 winners is difficult enough at the best of times, so don't make it harder by selecting the 3-legged outsider.
Finalising Your Pick 7 Selections
As soon as you have chose 7 selections, you'll be prompted with a 'Submit Entry' button that will enable you to submit your ITV pick 7 selections. When you are satisfied with your choices then click the button to lock them in and ensure that this is done before the start of the first race
As with all accumulator bets, there is the issue of your ITV pick 7 entry becoming a non-runner. A nice little touch from the team at ITV is that in these circumstances you will be assigned with the SP favourite for that race. If there are joint SP favourites you will be assigned the favourite with the lowest race-card number.
Our Verdict On ITV 7 Pick Seven
Granted, choosing 7 winning horses in a single day is unlikely, however the competition is free, takes very little time to enter and runs frequently to increase your likelihood of winning. In addition to this, where the jackpot is not won by anybody, a consolation prize of £1000 (broadcast competitions) and £100 (non-broadcast competitions) are given out to the best performing entrant, making the likelihood of winning something significantly higher. At the time of writing, in a little under 3 weeks over £53,000 of prize money has been handed out by ITV pick 7, so what are you waiting for?
Free Spins No Deposit Casino Picks


| Casino | Bonus | Visit Casino |
| --- | --- | --- |
| | Get 100 Free Spins And 100% Match Bonus On Queen Play Casino | Visit Casino |
| Offer only applies to new players. Unused spins expire 24 hours after being issued. | 18+ | New Registrations Only | Full T&Cs Apply | | |
| | 100 Free Spins And Up To £200 Bonus At Regent Casino | Visit Casino |
| Offer only applies to new players. Unused spins expire 24 hours after being issued. | 18+ | New Registrations Only | Full T&Cs Apply | | |
| | 25 Free Spins No Deposit Betflip Casino Using Code PICK7 | Visit Casino |
| Max cashout amount from freespins 50€. Freespins at Wheel game. No deposit bonus code: PICK7 . To get freespins player has to ask live chat about it | | |
| | 20 Spins No Deposit Dunder Casino | Visit Casino |
| Offer only applies to new players. Unused spins expire 24hrs after being issued. | 18+ | New Registrations Only | Full T&Cs Applies | | |
| | $/€5 No Deposit No Wagering at BetZest | Visit Casino |
| T&C apply. New accounts only. Phone verification required. 18+ only. | | |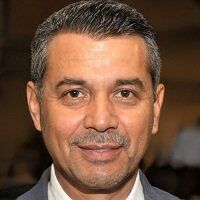 Hi, I'm Andrew Gamble one of the senior writers at Pick7.bet. I have been into sports betting and casinos for the past 20+ years, as part of work and also entertainment. I have worked both at online based casino along with land based casinos. I have created this website for those interested in sports betting and online casino offers and bonuses. The site consists of both UK betting offers and non UK casino offers.