[siteorigin_widget class="SiteOrigin_Widget_Image_Widget"][/siteorigin_widget]
What is Footie5 By ThePools.com?
Footie5 is free to play game offered in association with the Pools and is similar to Sky Sports Super 6. You might ask, the pools, is that still a thing? Well, yes, it is. To most people, the pools conjures up old images of ticket-based games in which millions of working-class people selected football results in the hope of winning cash prizes.
Before the advent of the National Lottery, the pools were the only way to become an overnight millionaire, and all you had to do was correctly predict the outcome of football matches. So, you can't be doing with filling in tickets? Not a problem, because just like ITV's Pick 7 and the Sky Super 6, the pools has gone digital. The Pools website site contains games including Footie5, a free-to-play score predictor game with a cash prize of £25k available every round.
Possibly A Better Alternative To Soccer Saturday?
The Footie 5 is similar soccer Saturday and provides you with the opportunity to be the pundit. Where soccer Saturday has Jeff Stelling, The Pools Footie5 pundits include Olympic gold medal winner Sam Quek and former Premier League player and England international Jermaine Jenas. You can follow their advice, or just see how they perform. You are provided with matches to choose from, and you have to enter what you think the final score is. The Footie 5 takes place every weekend and, occasionally during midweek, depending on the number of matches being played.
What You Can Wi When Playing Footie 5
This great game by The Pools is a free to play, football predication game created by The Pools and allows users (aged 18 and over) to win big cash prizes. Simply predict the correct scores from five matches for your chance to win a tidy £25,000 and if no-one predicts all five scores correctly then a £2,000 consolatory prize will go to the person who has predicted the scores in four matches. While not the life-changing sums of money thrown about by Sky Super 6, the jackpot and consolatory prizes are well worth having for a free, no strings attached roll of the dice and is comparable with ITV's Pick 7 prizes. As well as the above there are two paid bet options.
Pick any two correct scores based on your Footie5 predictions to win £15
Pick any three correct scores based on your Footie5 predictions to win £75
Both of these football betting opportunities have a £2 fixed stake and the returns shown are inclusive of the stake.
How You Can Take Part In The Pools Footie5
ThePools.com Footie 5 is free to play with no hidden catches, so what are you waiting for, if you are aged 18 or older and live in the UK, Channel Islands or Isle of Man. First you must register to play Pools footie five by completing a simple registration with the pools . Once there, click join and then complete the relevant details to register.
Once you're set up you will be presented with five matches taking place over the coming days and it is your job to predict the scores. Once you have finalised your scores you hit the submit button and cross your fingers. The beauty of this game is that you do not need to use the 5 matches which are presented to you and are free to alter the matches to suit. Like Sky's Super 6, you need to know nothing at all about football. You can review what the pundits predict, have a blind guess, perform a detailed analysis if you are confident in your own abilities or just pick the lowest odds score.
Or Verdict On ThePools.com Footie5 Game
It would be easy to look at this offer negatively compared to ITV Pick 7 or Sky Super 6, who both have substantially larger prize funds. This would, however, be short sighted. Footie 5's £25,000 pot is not to be sniffed at, while the game has two massive advantages in comparison with Pick 7 and Super 6.
Firstly, you are approximately 10 times more likely to pick 5 results than 6, and 100 times more likely than to win the ITV Pick 7. Factoring this in means that the pools offer is substantially better than Pick 7 and roughly equal to Super 6 by Sky Bet, on a comparative basis. Secondly, you don't have to use the matches presented to you which means that if you are a bit knowledgeable about football you can use this to your advantage.
Although we are comparing the multiple free to play games here, you don't have to. Pools Footie 5 is a great game with a decent prize fund, consolatory prizes and has substantially better odds than its peers. Why not join and each week compete in the Footie 5, Sky Super 6 and ITV's Pick 7 to maximise your chances of winning. Good luck.
Free Spins No Deposit Casino Picks


| Casino | Bonus | Visit Casino |
| --- | --- | --- |
| | Get 100 Free Spins And 100% Match Bonus On Queen Play Casino | Visit Casino |
| Offer only applies to new players. Unused spins expire 24 hours after being issued. | 18+ | New Registrations Only | Full T&Cs Apply | | |
| | 100 Free Spins And Up To £200 Bonus At Regent Casino | Visit Casino |
| Offer only applies to new players. Unused spins expire 24 hours after being issued. | 18+ | New Registrations Only | Full T&Cs Apply | | |
| | 25 Free Spins No Deposit Betflip Casino Using Code PICK7 | Visit Casino |
| Max cashout amount from freespins 50€. Freespins at Wheel game. No deposit bonus code: PICK7 . To get freespins player has to ask live chat about it | | |
| | 20 Spins No Deposit Dunder Casino | Visit Casino |
| Offer only applies to new players. Unused spins expire 24hrs after being issued. | 18+ | New Registrations Only | Full T&Cs Applies | | |
| | $/€5 No Deposit No Wagering at BetZest | Visit Casino |
| T&C apply. New accounts only. Phone verification required. 18+ only. | | |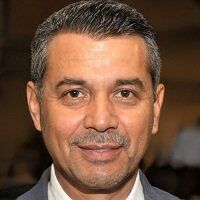 Hi, I'm Andrew Gamble one of the senior writers at Pick7.bet. I have been into sports betting and casinos for the past 20+ years, as part of work and also entertainment. I have worked both at online based casino along with land based casinos. I have created this website for those interested in sports betting and online casino offers and bonuses. The site consists of both UK betting offers and non UK casino offers.