[siteorigin_widget class="SiteOrigin_Widget_Image_Widget"][/siteorigin_widget]
What Is Coral Connect Card All About?
Here you can learn all about the Coral Connect card, the major benefits of using the Connect card and the simple steps you need to make to claim your card.
If you are the kind of bettor that likes to take a punt in your local Coral shop, and online, then you really should consider getting a Connect card. This card was introduced by Coral as a one-stop shop, so that you can keep track of all your bets whether placed in your local Coral betting shop or placed online.
The Coral Connect App
You can also take advantage of the Coral Connect app that works alongside your Connect Card. At the bottom of our review you can watch a brief video about the benefits of the Coral Connect App which is available on both Android and IOS devices such as iPhones.
If you are not yet already a member of Coral.co.uk, as a new member you can also take advantage of Corals great sign up bonus. Simply deposit and bet £5 and get £20 in free bets. The £20 in free bets comes as four £5 bets. Terms and conditions apply to this bonus which can be found at the bottom of the page
The Benefits of A Coral Connect Card
No Need for A Bank Account. The Coral Connect card does not require you to have a bank account. You can simply load money onto your connect card in your local Coral bookmakers' shop. Once you have credited your card, you can then use the balance to place bets both online and in your local Coral bookies. Also something to think about, having no gambling transactions on your bank statement is advantageous when it comes to banking. Another plus for the Coral Connect card.
A Single Balance. Your card only has one balance, whether you are betting on casino games, slots, sports or Lotto's. Your card uses the same balance whether your bets are placed online or in the shop, even if you are using a mobile device, or PC. This makes it handy to keep track of how much you are betting with.
Collect In Shop. This is a major plus for the Coral Connect card and what so many love about it. Online gambling can be for many reasons. 1. You can place a bet wherever you like as long as you have a connection to the internet. 2. You can place bets and play casino slots and games at any time you like, morning noon or night. 3. There are less restrictions with online gambling, you can place lower or higher stakes on slot machines.
As you can see there are many advantages to online gambling. But the main issue? Withdrawing your money. In some cases, withdrawing your money can take days, this sort puts a downer on a big win. Well not with the Coral Connect card. Had a win online? Simple, take your card to your local Coral betting shop and cash out there.
Exclusive Offers. Another great benefit of Connect. Not only can you claim betting bonuses when you register with Coral.co.uk online. With Connect you will also occasional offers that can be used both in any one of Corals 1800+ betting shops, or online at Coral.co.uk.
Depositing. The Coral Connect Card makes depositing effortless. You can deposit any spare cash you may have in anyone of Corals high street shops, or you can top up your card online using your mobile, tablet or PC.
Claiming Your Coral Connect Card
Claiming your free card could not be easier, simply follow the instructions below.
Simply sign up and login at Coral.co.uk
Visit any one of Corals 1800+ betting shops
Give them your username
They will then give you your free Coral Connect Card and PIN.
The Benefits of The Connect App
View all live action and in play events on your mobile device
Cash Out Corals In shop coupons
Track and view any bets that you have placed in shop
Keep track of all live results, football, horse racing, lotto and more.
Keep track of all the latest sporting news and views
Our Overall Verdict
In short, if you are looking for a better way to manage your bets and money, the Coral Connect card is a must have. There are far too many benefits of having a Connect Card, to not have one. Simply visit Coral.co.uk if you require further information or assistance.
You may also be interested in Corals Correct 4 Game. A 100% free to play game that takes place every Saturday. No deposit is required, and the offer is open to new and existing customers. For more information check out our Coral Correct 4 game review.
[siteorigin_widget class="mh_magazine_youtube"][/siteorigin_widget]
Bet With Credit Card Online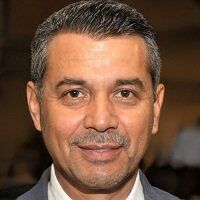 Hi, I'm Andrew Gamble one of the senior writers at Pick7.bet. I have been into sports betting and casinos for the past 20+ years, as part of work and also entertainment. I have worked both at online based casino along with land based casinos. I have created this website for those interested in sports betting and online casino offers and bonuses. The site consists of both UK betting offers and non UK casino offers.